Print Done Right.. Each Time
At OmniPress, we are passionate about providing an experience that is flawless and seamless, continually earning your loyalty and trust. Through more than 30 years, we've been able to remain a reliable, consistent source to our clients.  Whether you have a large corporation or a small boutique business, our team can handle all your digital/offset printing and binding projects. We are committed to delivering superior quality and an exceptional client experience, bringing a meaningful value to our customers.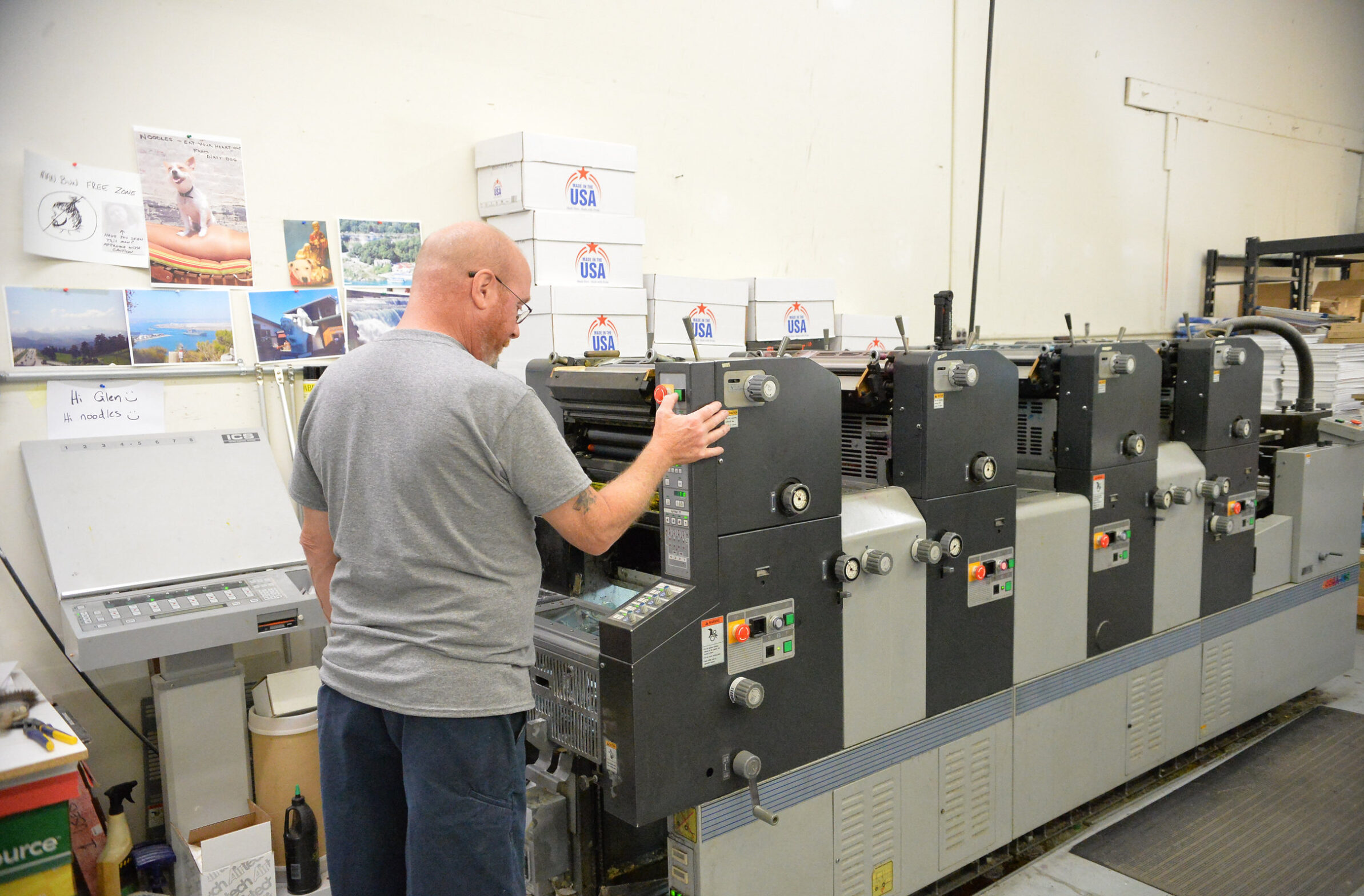 We are located in West Norriton, PA, just 15 minutes north of King of Prussia mall. We're home to a small yet powerful team of professionals who work hard to ensure each project is done to perfection. OmniPress is the one-stop resource for all your printing solutions, making elaborate projects stress-free for our clients, new and returning. With our wide range of equipment and dedicated employees, we offer  high-volume quick turnaround times, personalized customer care and competitive pricing.
We remain the go-to printer for all of your printing needs because of our fast and reliable service.
See why our customers continue to trust us. 

Director of Supply Chain Production, American Reading Company
OmniPress is a wonderful printing partner. They provide us with the flexibility and understanding needed to support us as we constantly adapt to our own customers wants and needs. Our relationship has been going strong for 17 years because in OMNI we found the perfect blend of a vital thinking partner, friendly and timely service, and beautiful products.

Account Executive Team Manager, Fraser Advanced Information Systems
I have worked with OmniPress for the past 4 years. They are an amazing business partner. They are a family owned and operated business and for me that means that every single interaction feels extremely personal. I have had them do several jobs for me over the years and have referred several of my business and personal contacts to them as well. They have done an especially wonderful job with my annual Christmas Cards.

Micheal J Feehan Business Systems
OmniPress is the best. They combine high quality printing along with great customer service. The staff is fantastic, easy to work with and they meet all of my special requests, especially rush requests. I have been working with Omnipress for over 20 years and as I have already stated, they are the best!