Print Done Right, From The Beginning
Celebrating more than
30 years of thriving business,
owner, Edie Stanley stops at nothing to provide the best quality available for her clients. OmniPress, located in West Norriton, PA, just 15 minutes north of King of Prussia mall is home to a small yet powerful team of professionals who work together closely to ensure each project is done to perfection. 
A young woman full of enthusiasm and tenacity turned her joy of printing into a business that has now lasted more than 30 years. After working for several printers in the 70's, Edie Stanley was able to acquire enough equipment from businesses closing and an acceptable amount of clientele to start her own business within the print world. 
Both Challenging and Rewarding
By 1989, business was growing and gratefully, Edie's biggest obstacle was space! Printing equipment is huge and she quickly grew out of her father's basement after a year, transitioning to the basement of a small ranch-style home in the same area that she and her husband had just purchased. 
After just 11 years and an employee later, Edie and her team of 3 moved to a retail space. The digital age had just begun its surge, as did OmniPress Inc.
She went from using an old printing cameras, transferring negatives in a dark room to metal plates to a complete
"direct to plate" transfer from the computer. This made a huge difference and provided ease in the way projects were planned and printed. She knew she would need to hire someone literate in the computer software necessary to get jobs complete in this new age, so the company then grew to 4.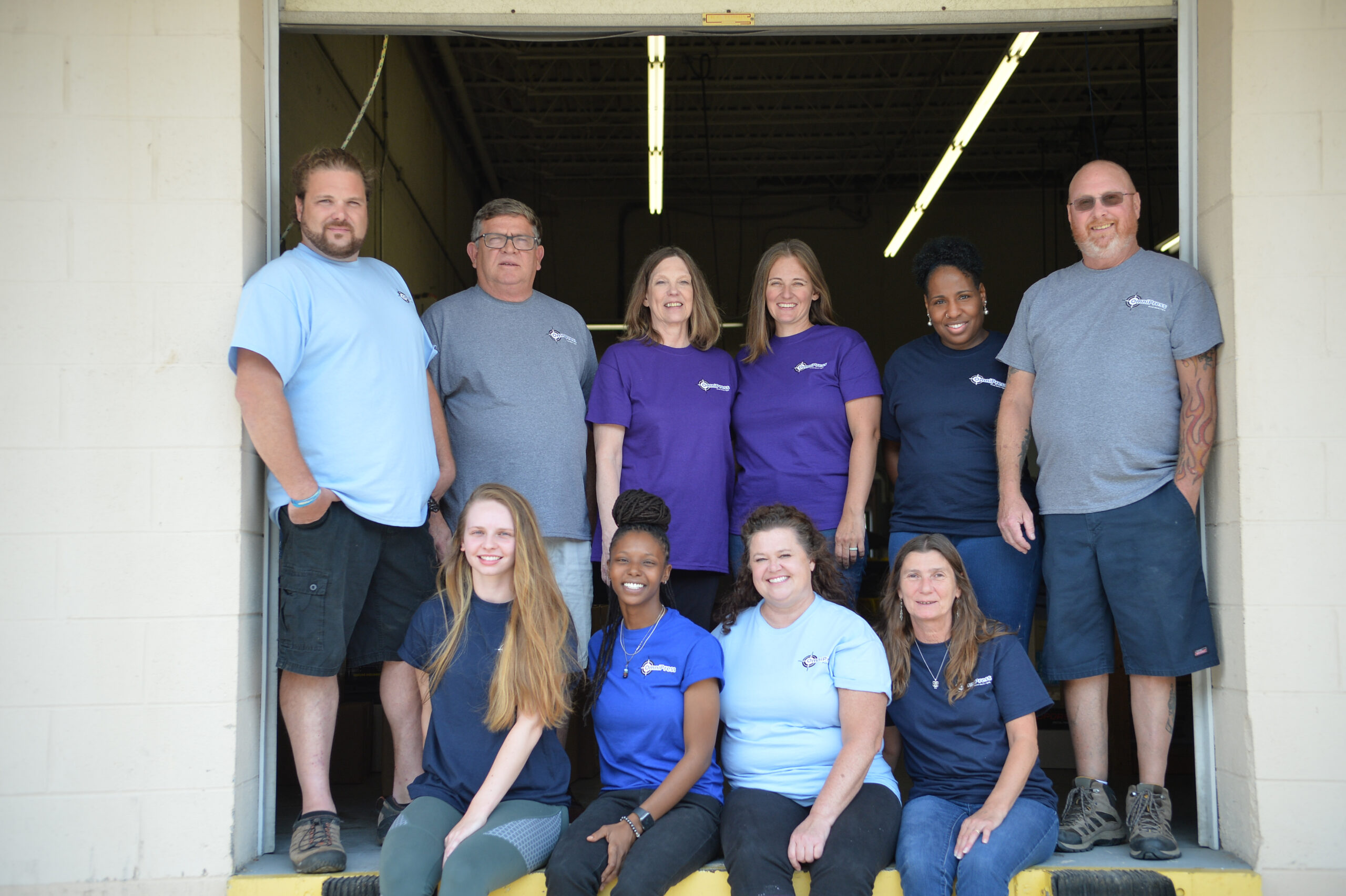 After outgrowing the retail space from project increase and new equipment,, OmniPress moved to a warehouse space with offices and enough space to meet the many needs of printing. Today, OmniPress has not stopped growing,  now renting a 3,500 sq ft warehouse to accompany the 3,000 sq. ft. shop next door.
With a few more team members added, including her daughter, Andrea who helps steer the ship, OmniPress is still a small business led by an inspirational team of professionals that work hard to continue pushing the successful company. 
OmniPress spares no opportunity to help make a difference in our surrounding communities. Whether supporting local school raffles and school programs, or donating custom printed stationery, program books, newsletters for local nonprofits, OmniPress loves to be a sponsor for growth in the community.
The name OmniPress derives from "omni" meaning all. Our mission is to be able to serve all types of industries with our different types of printing services. Over the years, our competitive pricing, attention to detail and outstanding customer service is what has attracted and kept our customers with us. As a result, we have grown to value the relationships we have made with our clients. We make small and elaborate printing projects stress-free for our clients, new and returning. 
We keep a detailed log of each project so that anytime we have a request for a repeat job, the process to complete it is seamless. With our wide range of equipment and dedicated employees, we offer quick turnaround times and exemplary hands-on service.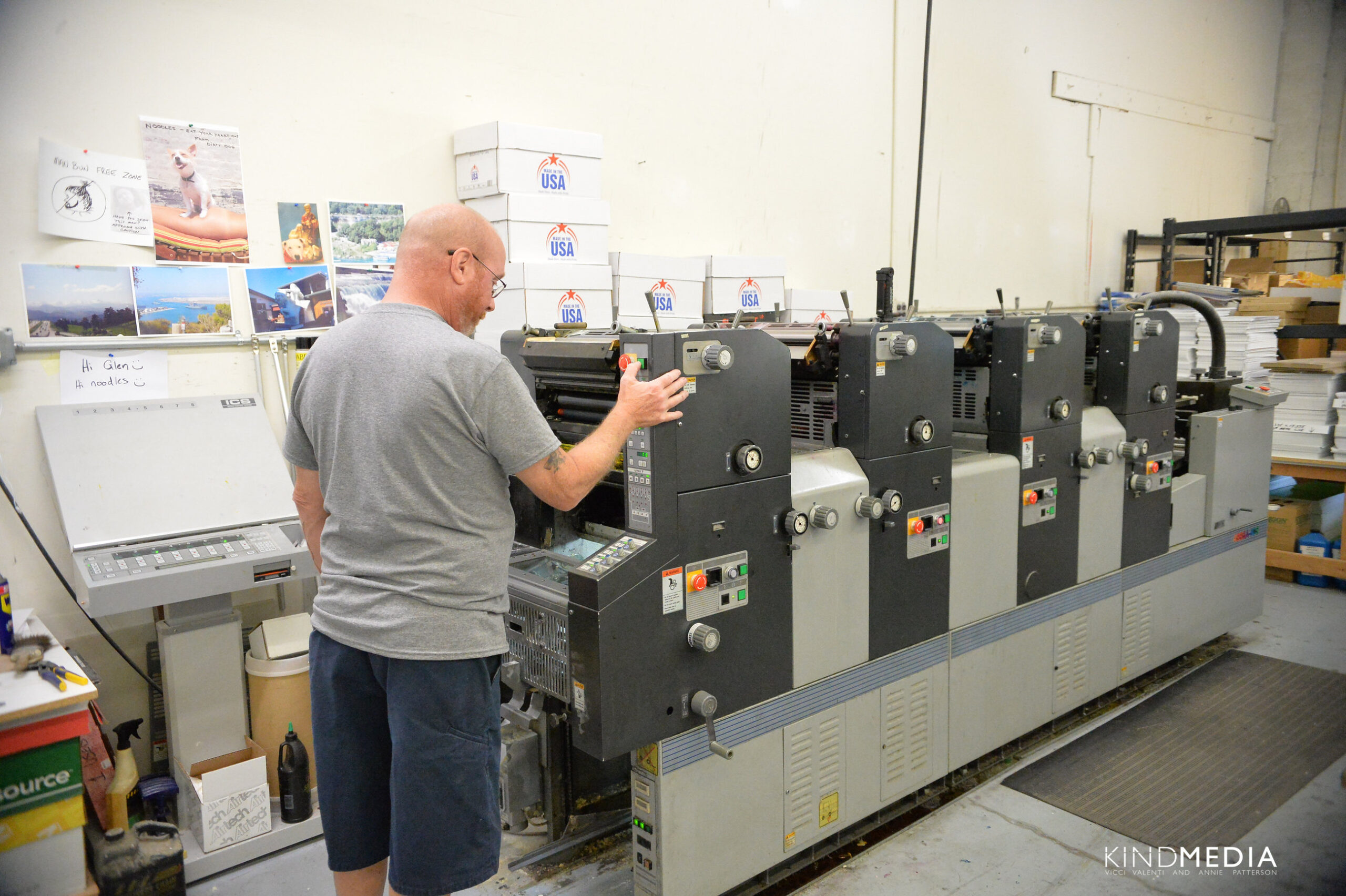 At OmniPress, we are passionate about providing an experience that is flawless and seamless, continually earning your loyalty. We personalize all of our projects, allowing customers to be present from start to finish. Whether you have a large corporation or a small boutique business, our team can handle all your digital/offset printing and binding projects. From newsletters, envelopes, letterheads, and brochures, to training materials and forms, OmniPress is the one-stop resource for all your printing solutions. 
Our goal is to provide the finest-quality prints to our clients and to do so more efficiently and economically than our competitors. We are committed to delivering superior quality and an exceptional client experience.
By satisfying our client's needs, we ensure they will continue to build customer loyalty and will recommend us to others.
 We thrive on delivering best-in-class print services to our clients across a variety of printing disciplines – from small-scale printing needs to high-volume, high-end commercial services and everything in between. Through quality standards and extraordinary service, we are able to bring a meaningful value to our customers.
Customers Trust OmniPress
We remain the go-to printer for all of your printing needs because of our honest and reliable service that produces quality results every time. See why our customers continue to trust us. 

Director of Supply Chain Production, American Reading Company
OmniPress is a wonderful printing partner. They provide us with the flexibility and understanding needed to support us as we constantly adapt to our own customers wants and needs. Our relationship has been going strong for 17 years because in OMNI we found the perfect blend of a vital thinking partner, friendly and timely service, and beautiful products.

Account Executive Team Manager, Fraser Advanced Information Systems
I have worked with OmniPress for the past 4 years. They are an amazing business partner. They are a family owned and operated business and for me that means that every single interaction feels extremely personal. I have had them do several jobs for me over the years and have referred several of my business and personal contacts to them as well. They have done an especially wonderful job with my annual Christmas Cards.

Micheal J Feehan Business Systems
OmniPress is the best. They combine high quality printing along with great customer service. The staff is fantastic, easy to work with and they meet all of my special requests, especially rush requests. I have been working with Omnipress for over 20 years and as I have already stated, they are the best!